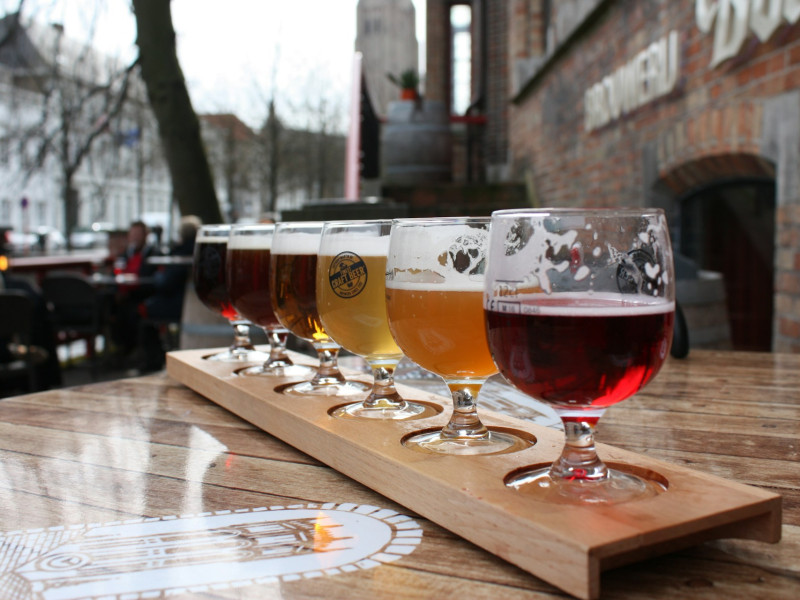 ---
---
If there is one thing that the Belgians do better than anyone else, it's chocolate. But if there is another, then it's beer. And while Brussels and Bruges are the country's two favourites, Antwerp has more than enough going on to charm you. The second biggest city in Belgium, Antwerp's architecture is first class and its fashion is world renowned thanks to the legendary 'Antwerp Six', so if at any stage you get bored of the beer bars – unlikely, we know – then there is always the city's chic and cultural sides to explore.


Travelling to Antwerp by train couldn't be simpler, which means that even if you're looking for a brief weekend break, there is no reason the city shouldn't be high on your list.


If you are visiting from London then you'll find regular Eurostar trains direct to Brussels where you can board a domestic train for the home stretch. Avoiding the faster (and more expensive) Thalys and ICE trains is the key if you are on a budget because the Any Belgian Station Eurostar ticket will cover all other domestic trains to Antwerp. You can book up to four months in advance via Eurostar.com which will give you the best chance of landing the £79 return deals. London to Antwerp can take as little as five hours but a stop-off in Brussels to split the journey with a cold Belgian brew is recommended – just don't have too many.


When you arrive at Antwerp Central you can't fail to notice its stunning beauty, definitely a perk of taking the train. Aside from the Eurostar links the station is well connected to the rest of Europe with direct trains providing a route into the city from the likes of Cologne, Amsterdam and Paris.


Once you are in Antwerp you won't need trains or trams until you depart. The city is best explored on foot – even if the wobbles may begin to appear as the day wears on! Antwerp is filled with bars worth visiting and walking through the city's atmospheric cobbled squares and streets is the best way to find the hidden gems. However, it is always best to have an itinerary, so here are three bars that are an absolute must…



Den Engel/Den Bengel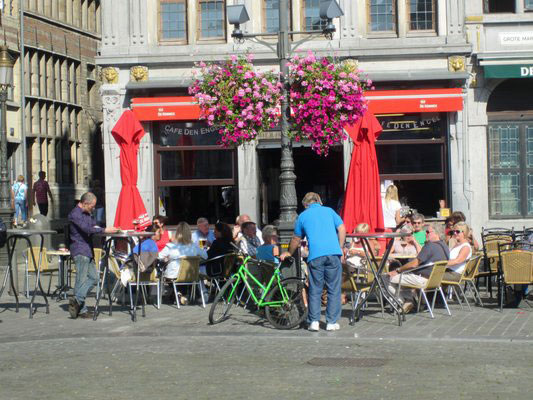 Located in the main city square, Grote Markt, dual pubs Den Engel and Den Bengel have the location to match their inimitable Belgian style. Located next door to each other, Den Engel on the left offers the relaxed, traditional beer café experience. Den Bengel is the louder, more boisterous neighbour in which your waiter is more than likely to join you in a toast of Antwerp's own amber ale, De Konnick.



t'Oud Arsenaal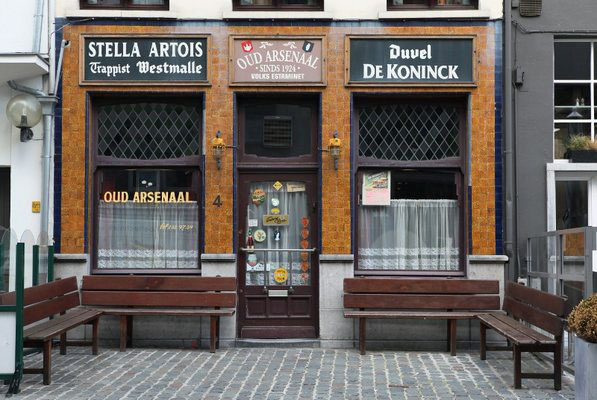 A horse once kicked a hole in the floor of the tiny 'brown café' (so called venues where centuries of cigarette smoke have stained the walls) t'Oud Arsenal, we were reliably informed on our visit here. Always full, you'll find it impossible to get to the bar and back without engaging in conversation with at least one stranger. And that is the beauty of this authentic bar that is as popular with tourists as locals.



Café Beveren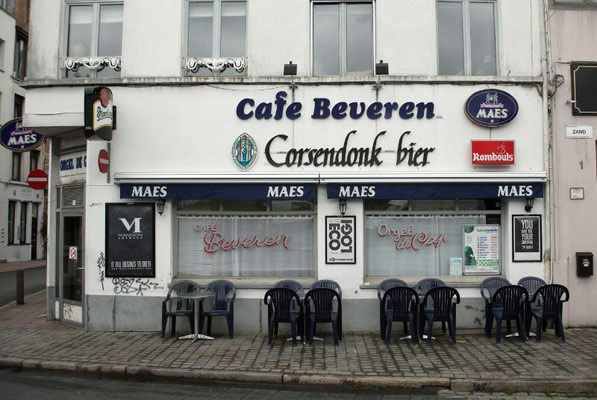 If we had to recommend one bar to visit in Antwerp then it would have to be Café Beveren. A glorious mix of Twin Peaks style strangeness, 70's juke-joint style and traditional Belgian cafe, it gives you a glimpse of something entirely different. The Wurlitzer organ that frighteningly bursts into life every so often is something every visitor to Antwerp should witness. The beer selection is great and we can guarantee that Café Beveren is a bar you will never forget.