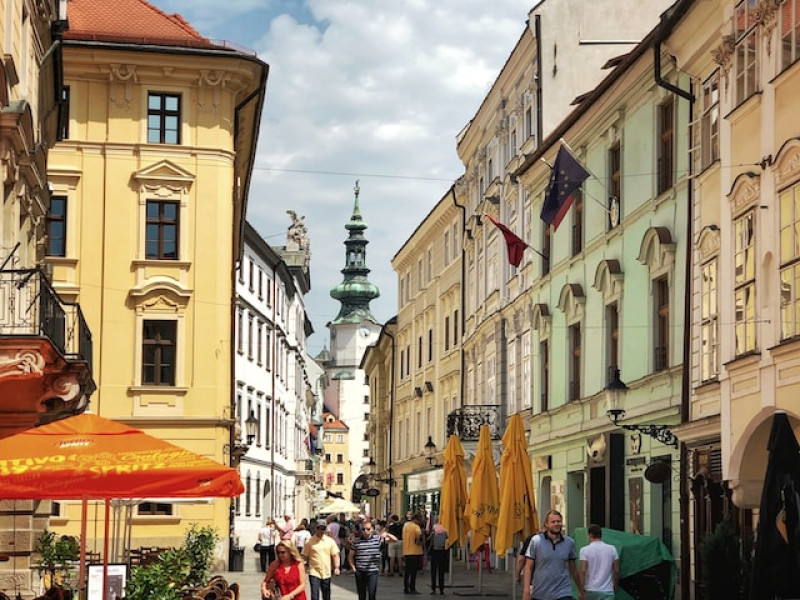 ---
---
No two capital cities are closer than Bratislava and Vienna, with each sitting alongside the Danube River on their own side of the border. And while Slovakia and Austria may seem like a world apart their capital cities share a lot in common. Classic old town areas, dramatic architecture and historic significance make each of them places worth visiting in their own right. And at one of the shortest international rail journeys in Europe, the quick trip between Vienna and Bratislava is one that is well worth making if you are out in the east and looking to double up for a weekend.


The train sets off from Bratislava Hlavna Stanica station and arrives in Vienna Hauptbahnhof just over 1 hour later, and there is no need to book in advance (although you must remember your passport). The frequent service (every hour) takes in plenty of greenery along the way and while the landscape between the cities may not be quite as striking as the cities themselves, it is worth getting a window seat and keeping your eyes open.


Like the two cities, Bratislava itself has two distinct sides to it. There are the medieval towers and grand buildings of the Old Town but there are also reminders of its Soviet links like the Slavin Monument (a memorial to fallen Soviet soldiers who died in the 1945 liberation of the city) on the hill looking over the town. Each side is worth seeing and while the Old Town has a large concentration of restaurants, markets, shops, bars and clubs in amidst the cobbled stone streets, there is more to explore further afield. Take a walk along the river for a glimpse of the modern Bratislava, visit the UFO restaurant and bar that towers over the New Bridge (provided you've got a head for heights) and ponder over the particular hue of St Elizabeth's Blue Church – that happens to be a bright blue both inside and out.


When you are ready to leave Bratislava, hop on a train to Vienna and next thing you know you will be sitting down to strudel in Café Landtmann on Universitatsring. If you visit one grand café, we recommend this one. Expect excellent strudel, rich coffee and hot chocolate and impeccably dressed staff.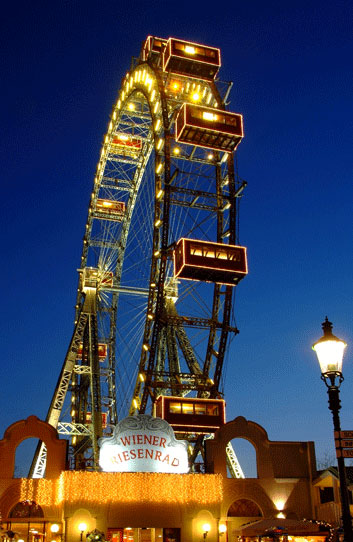 Unfortunately, once you reach Vienna your money won't buy you as much as it did in Bratislava. They may be one hour apart but Vienna – already an expensive city – uses the Euro. There are plenty of galleries but we recommend visiting the Kunsthistorisches Museum and its octagonal domed roof if you don't have the time to see everything. Just walking the streets of Vienna provides you with a lot to take in – Before Sunrise made a whole film out of it – but make sure you don't leave without taking a ride on the famous 19th century ferris wheel or 'Riesenrad'. There are so many markets (the Naschmarkt is especially good), restaurants, bars, cafes and shops that you'll never see everything. So don't try, pick your sights and relish the fact that you've done two capitals in one long weekend.