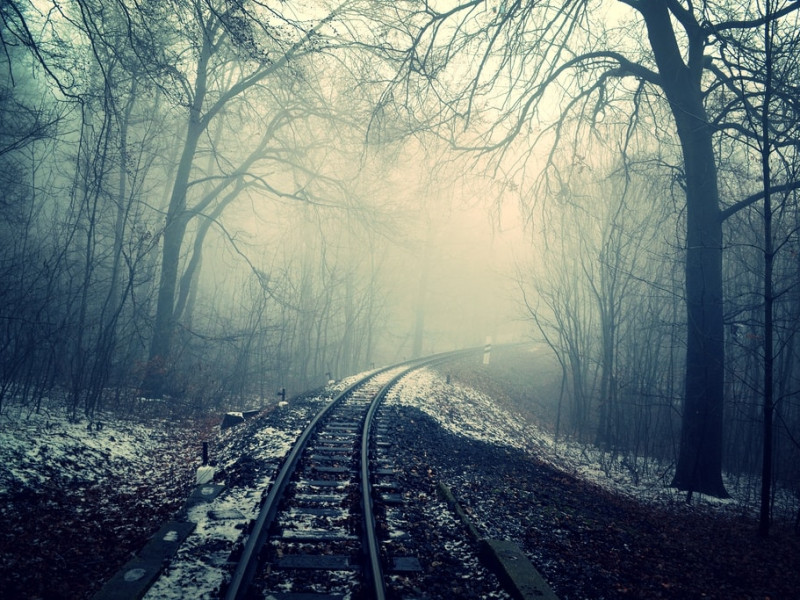 All easily reachable by train, fans of the paranormal, the macabre and the just plain scary can easily chug along to these spooky hotspots. How many you decide to visit is up to you, just make sure you're suitably steeled before you arrive.


Bethnal Green, London
After a tragic event during the Blitz when 173 people were crushed to death taking shelter from an air raid, it is said that workers regularly hear the screams of women and children in the Tube station. A grim tale in East London.


Pluckley, Kent
A village on the border of Ashford in Kent, Pluckley holds quite the attraction for paranormal spirits – there must be something in the water. Boasting somewhere between 12 and 16 ghosts, the village has some famous spectres haunting its boundaries. One is the spirit of the highwaymen Robert du Bois, killed by an angry village mob that was sick of his pillaging ways.


Edinburgh Castle, Edinburgh
With history on the site dating back to 850 BC, the location of Edinburgh Castle has had more than enough time to build up a catalogue of gruesome horrors to have ground the gears of those with time to spare in the spirit world. Shadowy figures, random mists, sudden temperature drops and classic 'hand on shoulder' moves have been reported in the castle. And, if you decide to visit at Christmas, you have the thoroughly festive sight of the headless drummer boy ghost to wish you well.


Prestbury, Cotswolds
In a contender for 'coolest ghost' – if such a thing exists (it does) – the Cotswolds village of Prestbury has chief haunter 'the Black Abbot Ghost' to chill its bones. Wearing a black hood, the figure emerges three times a year, at Christmas, Easter and All Saints Day, strolling slowly through the village, head bowed for maximum spook.


Old George Pub, Newcastle
Everybody likes a ghost with a little pomp so what better than a full-blown Royal? Charles I would stop by the Old George pub in Newcastle back in 1646 when he was being held prisoner by Scotland. Those beer-fuelled visits leave people seeing his grey figure sitting in the chair he once sat in and in the room he once drank in. It's noteworthy because we're assured that the royal ghost is the celebrity spot of the spirit world.


Raynham, Norfolk
Captured by a Country Life photographer in 1936, the ghost of Raynham Hall is as real as you want to believe – there is photographic evidence and it's more conclusive than that shadowy figure in the background of Three Men and a Baby. Known as the Brown Lady, she is believed to be the spirit of Lady Dorothy Walpole, tragically locked away by her husband in the country manor until her death from smallpox in 1726.


If you're planning a rail holiday to the UK then you should consider a Brit Rail Pass, which gives discount access to all trains on Great Britain's National Rail network.