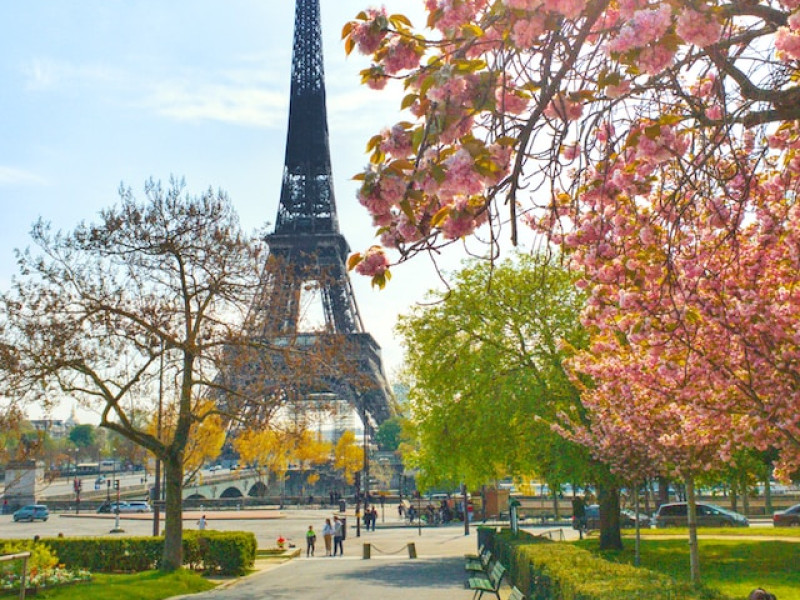 If you want to do without the hassle of flying there are plenty of European cities you can reach direct by train from London's St. Pancras station. Beer, skiing, seafood and romance… just four of the things you'll find in these four European cities that can be reached from London direct by train.


Paris
There's more to Paris than the idea of 'love' obviously but since we're romantics we'll quickly force the point home by saying there is no more romantic place in Europe with a direct train from London. There, said it. Depending on the traffic, your journey to Paris might be quicker than some London commutes, which is one reason city breaks to the City of Light are so tempting. The usual spots like Montmartre, Notre Dame and the Champs Elysees are all well and good but we say venture forth to the likes of Pigalle's bars (late night only), Parc de Belleville for the views and Promenade Plantee for the sheer thrill of walking on an elevated park that was once part of a railway viaduct.


Brussels
Forget Jean-Claude Van Damme, the only mussels from Brussels that we're interested in are the ones that come steamed in white wine, garlic and cream, served with frites and bread. And if you're reading this Jean-Claude, we're sorry about that. Beer, chocolate and mussels; need we say more? Okay, we'll say more. How about waffles, architecture, markets and politics? Disregarded by some but loved by many more, Brussels is a contemporary European city that has clung to its traditions. No trip here is complete without a visit to the Delirium Café (just the odd 2000 beers in stock) or some shopping at the curious Jea de Balle flea market. You may have to dig but there are gems to be found in amongst the junk.


Avignon
While Eurostar also run trains direct to Marseille, we'll opt for the relaxation of Avignon over the lively port city for a South of France break. Built around the Rhone River, the ancient city has seen a lot, which in turn means there's plenty to see. Think medieval ruins, castles, food markets and some time spent sipping Ricard pastis in the neighbourhood bars. Make sure to visit the Palais de Papes and the St-Benezet 'broken bridge' to take care of your sightseeing duties. Once you've ticked them off take advantage of the city's pedestrianised centre by losing your way with a slow walk through the streets taking in the spirit of Provence.


Moutiers
It may take 7 hours but the train from St. Pancras will take you across France and into the Alps to the town of Moutiers, direct. There are no changes, which means this is one route for train travel aficionados. Departing in the evening and arriving in the morning, you will wake up to the sight of the mountains of the Tarantaise Valley. With ski resorts like Meribel, Les Menuires and Courchevel among the nearby peaks, this is a prime spot for winter sports. The town of Moutiers acts as a feeder for the ski resorts but makes just as good a base for an alpine holiday itself. Direct trains run from 19 December to 9 April.