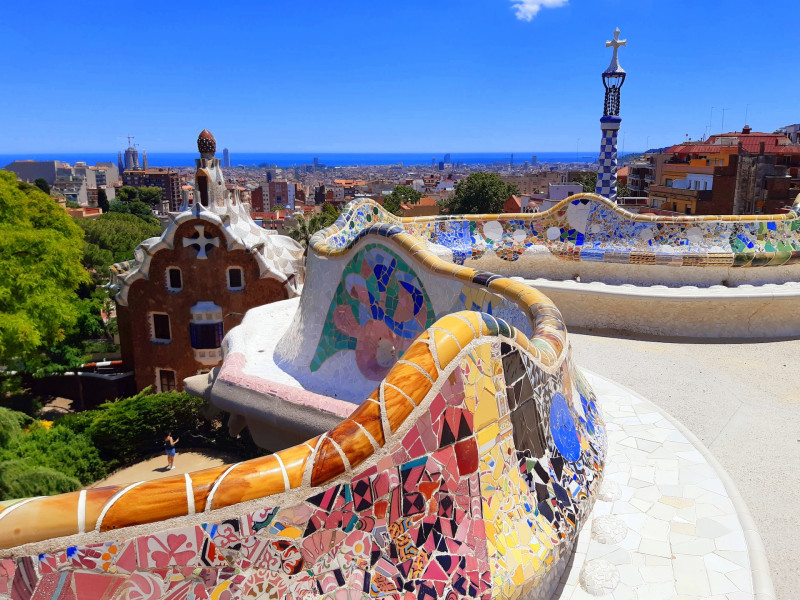 ---
---
There's no denying it, holidays are great – there, we've said it - but with a limited amount of time available to most of us throughout the year the problem becomes one of where to go. How do you discount the charms of one place opposed to those of another? The answer is, you don't. You fit them all into one trip with multiple stop-offs. Madrid, Valencia and Barcelona; tackling three of Spain's most exciting cities over the course of a week is easy by rail. No waiting, no passport checks at boarding gates, just swift journeys via the Alta Velocidad Espanola (AVE) train. The high-speed trains can get you from city to city faster than you can say, "uno cerveza, por favor." Well, okay, not quite that fast but you get the picture.



The Journeys
The AVE departs from Atocha station roughly every hour in Madrid and arrives at Valencia's Joaquin Sorrolla station 1 hour 35 minutes later with a single ticket costing £59.50 Euros.


The Valencia Barcelona leg of the trip is a more drawn out affair, with the trip from Joaqin Sorrolla to Barcelona's Sants station taking just over 3 hours and costing £33.50. Tickets are available at Rail Europe



What to Do
In between the travelling there are cities to explore and Madrid, Valencia and Barcelona are three of Spain's liveliest.



Madrid
From Puerta del Sol to Plaza Mayor, there is grand architecture to see at every turn. Visit the small tapas spots around Fuencarral, hit the bars in the Chueca neighbourhood and stroll through the narrow streets and squares of Malasana. Visit the Reina Sofia and the Prado for your high culture fix before slumming it with a standing meal at Sol's Museo de Jamon for the true Madrileno experience.


Our Madrid City Guide




Valencia
Paella is one of Spain's great culinary traditions and it was born in Valencia, so sampling a dish during your stay is a must. Active travellers should walk the beaches on the city's coast and spend some time exploring the old Turia riverbed by bike. The former waterway dried up years ago and a beautifully landscaped park stands in its stead. Finally, don't leave Valencia without seeing the City of Arts and Sciences, a cluster of spectacular modern architecture that looks like a futuristic town of its own.


Our Valencia City Guide




Barcelona
Las Ramblas, Gaudi's Park Guel and the Cathedral; there are some things you just have to do in Barcelona. As for what to do for the rest of your stay, well, eat tapas at El Jabali, see a football match at the Nou Camp, swim at the city's manmade beach and go shopping in the Old Town. And if all else fails, walk the streets. Barcelona is a relatively tight-packed city and exploring by foot is a good way to find the unexpected.


Our Barcelona City Guide