Interrail Germany Rail Pass
We'll explain the options and tell you where and how to buy one
Germany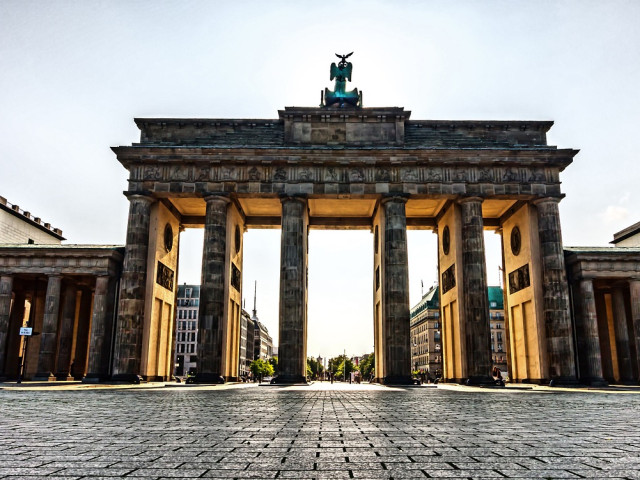 A great number of visitors will be particularly interested in Germany's historical sights such as it's cathedrals and castles, or it's traditions such as Bavarian food and the beer culture. But at the same time, it is a very modern country that offers a cutting-edge music scene, superb night life, a...
Read our Germany guide
The Interrail Germany Rail Pass will give you:
3, 4, 5, 6 or 8 travel days within 1 month.
Jump on and off as many trains as you need to on your travel days.
Youth and Senior Pass options available.
Interrail Germany Rail Pass Eligibility
Only European citizens and official residents can purchase and travel on an Interrail Germany Rail Pass. If you're not a European citizen or resident check our
Rail Passes
page to see what you can purchase. You will be asked for a country of residence when purchasing, this will determine your eligiblity to purchase the pass, your passport/id will be required as you travel to confirm your eligibility.
Interrail Travel Classes
You can choose to travel in either 1st or 2nd class when you purchase your pass, this choice is available on any of the pass types, Youth, Adult, Child and Senior.
1st Class
Larger seats, tend to be quieter and sometimes have wifi and free refreshments.
2nd Class
Standard seat sizes, generally busier than 1st class, wifi sometimes available.
ERG Tip: First class is a lot more expensive and on many trains in Europe it's rarely worth the premium, consider upgrading on specific journeys if you'd prefer the extra luxuries offered by 1st class.
Interrail Pass Options for all ages
There's an Interrail option for you whatever your age.
Under 4s

- No Pass

Travel free and do not need a pass to travel with you.
Ages 4 to 11

- Child Pass

Travel for free with a Child Pass. For a Child Pass to be valid it can only be used alongside a valid Adult Pass. Up to 2 children can travel in this way with 1 valid Adult Pass.
Ages 12 to 27

- Youth Pass

Can purchase a Youth Pass, to purchase a Youth Pass you must be aged between 12 and 27 on the start date used for the rail pass.
Over 60s

- Senior Pass

Discounted option for Senior travellers, the only condition for purchasing these is that you must be 60 or over on the start date used for the rail pass.
Ready to buy your Interrail Pass?
Visit
Trainline
for prices, offers and discounts on Interrail Passes for all travellers.