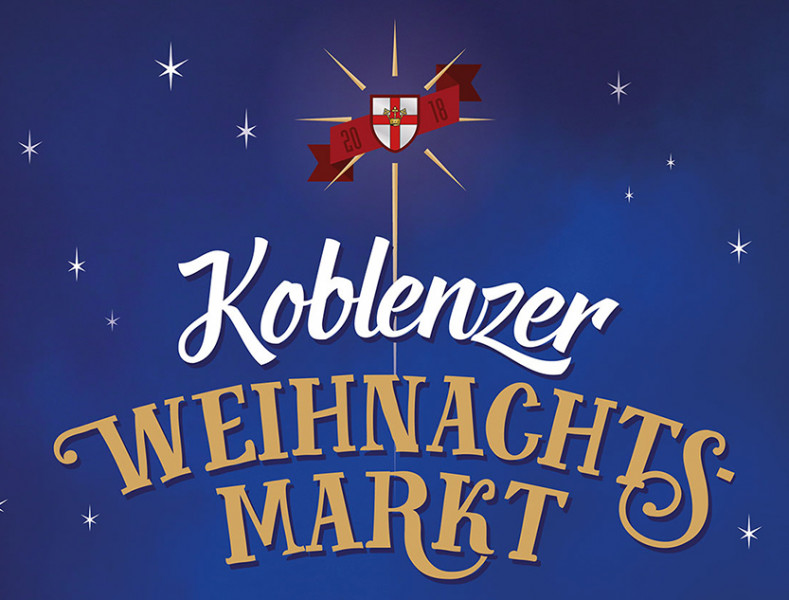 The Roman town transforms itself into an atmospheric pre-Christmas paradise as Koblenz's traditional Christmas market arrives every year from late November until just before Christmas (typically finishing on 22 December). It is held in Koblenz's stunning old Town close to the main shopping district, whilst festive skaters are in full flow in front of the impressive glass façade of the "Forum Confluentes".

Over 130 festively decorated wooden stalls are dotted along the streets each offering different hand-made toys, sweets, pottery items, Christmas decorations and a wealth of other seasonal foods and gift ideas. Perhaps the most memorable element is the wonderful scent of the market; it is a mix of fresh roasted almonds, mulled wine and gingerbread which envelopes the streets.

In addition to the stalls which are ever-present, organisers arrange for other entertainment, displays and singing for the enjoyment of the market's visitors. These normally include concerts (classical, as well as more modern gospel and jazz) and nostalgic carriage rides through the picturesque Koblenz streets.

To add to the festive spirit, the town hall displays 24 advent calendar windows on it's elegant baroque roof each year which are opened during the Christmas market period.