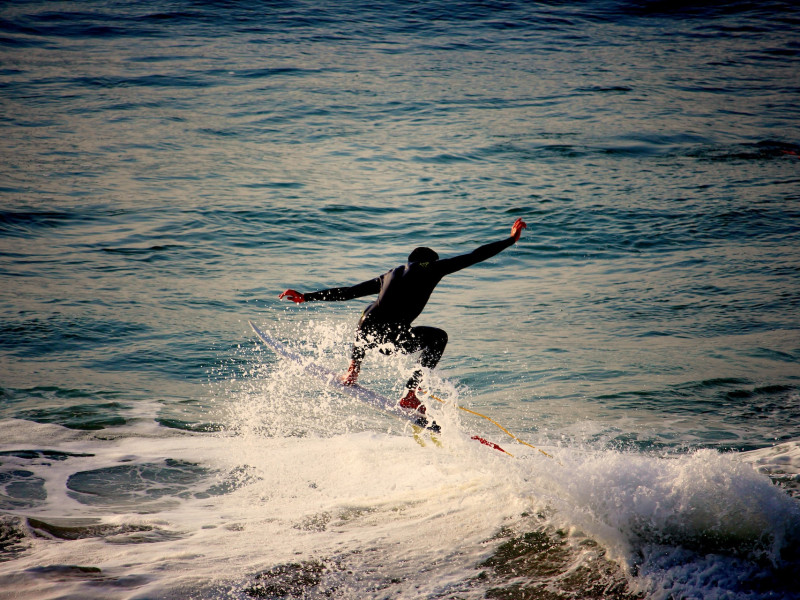 ---
---
Biarritz is one of Europe's top surfing destinations with waves and warmth – to some extent – all year round. Making the pilgrimage to the southern French town is easy by train and stowing your boards isn't a problem.



Getting There
Surfing means baggage but travelling by rail makes it easy to stow your stuff and enjoy the journey. Trains run into Gare du Biarritz regularly from all over France and northern Spain. Long distance trips from Paris are operated by TGV Atlantique and take just under 6 hours. If you're travelling from London you can book through Eurostar for the entire journey.



Where to Stay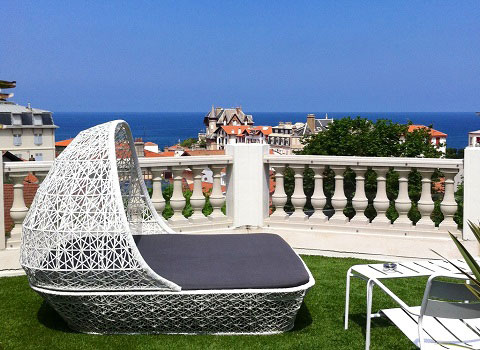 Hotel de Silhouette




Whether it is a relaxed surf lodge or a swanky hotel, you'll need somewhere to lay your head at night. As a resort town there are plenty of options available, whatever your needs. Winston Churchill once stayed at the grand Hotel du Palais overlooking the beach but for more modest budgets - albeit with plenty of contemporary class - try Hotel de Silhouette in the heart of the Biarritz action. Surf bums should try the appropriately named Surf Hostel Biarritz where you can expect friendly camaraderie from a clientele who come for the waves.



What to Do
Surfing, of course, you're in Biarritz! Bayonne, Anglet and Biarritz make up the three main surfing spots with waves crashing in along miles of beach. Whether you're an experienced surfer or a beginner keen to learn, you won't be out of your depth with waves to suit all levels. Novices stick closer to shore where the boogie boarders rule and there are always talented surfers to watch when you've had one wipe-out too many.


Besides surfing, you should explore the town. Biarritz is in the heart of the Basque region and the foodie offerings born from both French and Spanish cuisines need to be sampled. Bars are not hard to find and the nightlife is vibrant. Drink your fill and then head to the Barriere Casino and beat the house. Celebrate your win – hopefully – the next day with a stroll to the Virgin Rock, where walking the dramatic bridge to the jagged island and staring out to sea is well worth an hour of your time. Surfing may be the biggest deal now but Biarritz is also famous for its faded glory days as a chic destination for both celebrities and the literati – Hemingway was a fan. So make sure to take in the Gallic glamour that still remains in between dips among the waves.