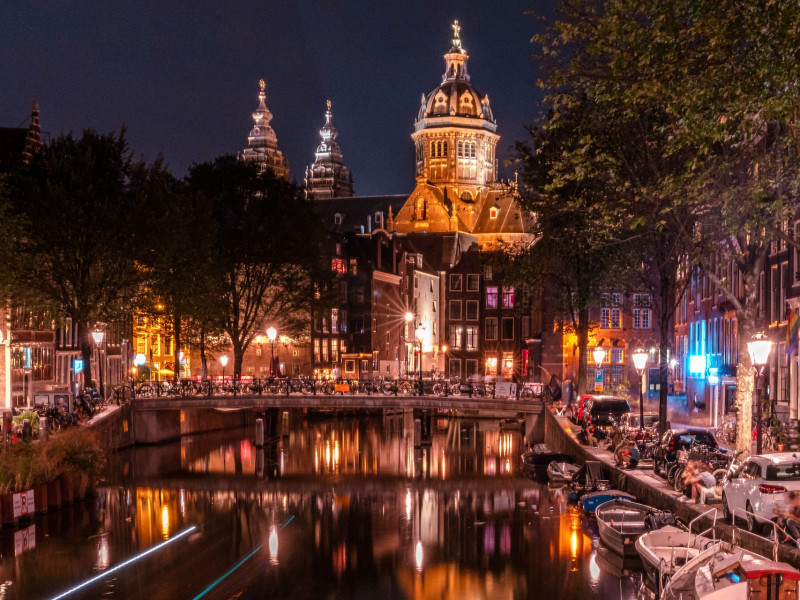 ---
---
When it comes to organising a stag do for a group of twelve from London to Amsterdam you could say that deciding to travel by rail is asking for trouble. However, having done just that and found the journey to be the best part of the entire trip, we can honestly say that we would do it again. If you are interested in making the journey yourself you'll need good logistical skills, a lot of patience and a healthy slice of good fortune to make it there with the group you started out with. Here is how we got there.


Tickets were sorted in advance with a simple Eurostar booking from London to Amsterdam. If you are travelling with a large group then make sure to fill in a group booking form to negotiate a discount. Advance fares from London to Amsterdam start at £99 return and you can save an extra 10% on the total with a group booking.



London to Brussels



A 7am meet at St Pancras' Le Pain Quotidien gave us the chance to fill up on as much pastry sustenance as possible before boarding the train. Alcohol limits are in place on Eurostar but with only four bottles of Cava (yes, this was a classy stag do) split between twelve of us, we were well within the limit (12 cans or bottles of beer/ 6 bottles of wine per person). The journey to Brussels Midi flies by – just over 2 hours direct – and aside from the throwing of polystyrene planes (tip - don't provide your group with polystyrene planes) we kept things civilised… we are men, not animals.


The change at Brussels gives you a chance to stretch your legs and let off steam, which in other words means a trip across the square to the closest bar available. Twelve Grimbergen beers later (between us, not each) and an encounter with another stag group considerably more debauched than us and it was time to catch the connecting train to Amsterdam.



Brussels Midi to Amsterdam



The second leg between Brussels Midi and Amsterdam should be a simple 1 hour 50 minute journey on a high speed Thalys train. However, we were unfortunate enough to be met with delays that forced us to think again.


A detour took us from Brussels to Antwerp Central where we could then board a train to Amsterdam. With crates of beer in tow, we set off on what became part of the adventure. Journey time was extended by one hour but in return for that hour we met new friends (one friend), bonded (drank) and saw the unseen parts of central Europe (the beautiful Antwerp Central Station).


Having left London at 8.50am we arrived to a blazing hot Amsterdam afternoon at 4pm. After a weekend of pedalos on the canal, cafes, pubs and a whole lot of drinking the journey still stood out as a highlight. Maybe it was the sense of achievement at having all reached our destination, maybe it was the presence of the good-natured Belgian and Dutch commuters or maybe it was just the beer. Who knows?