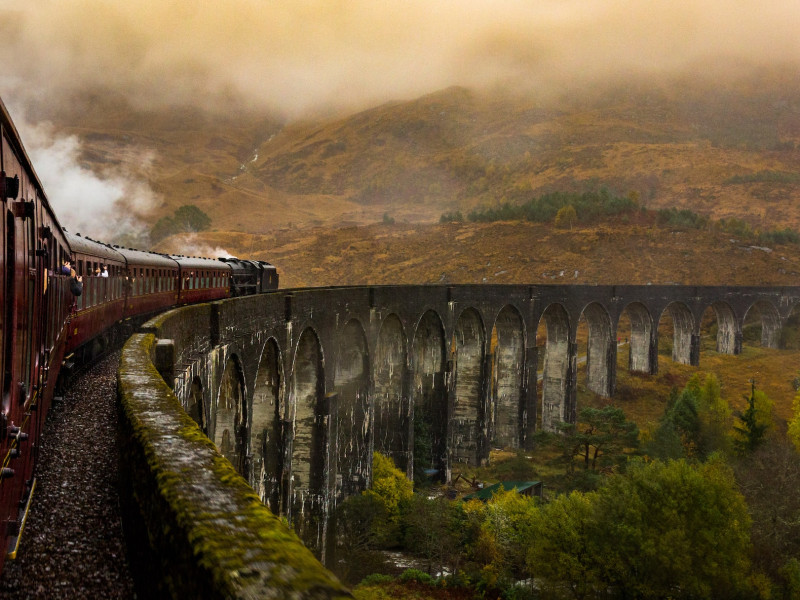 ---
---
Hands up if you've seen enough 'plane wing through window' pictures to last you a lifetime. Sure, plane wings looks great with the clouds floating around them and the earth thousands of feet below but when you've seen one, you've seen them all. Train window pictures, however, are another matter. We've picked four of Europe's most scenic railway journeys, each offering something different out of the window - and not a plane wing in sight!



Cinque Terre – Levanto to La Spezia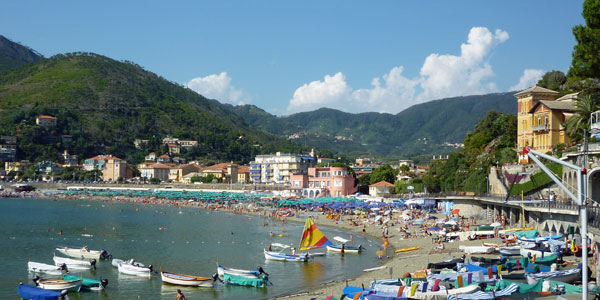 Starting in the town of Levanto on the west coast of northern Italy the Cinque Terre (Five Lands) line stretches 20km along some of the finest coastline you'll ever see. The name of the line comes from the five different villages that you'll pass through as the train navigates its way southerly towards La Spezia. As to what you'll glimpse from your window, think craggy coastline, sheer cliffs, vineyards, hypnotic light blue sea and houses piled high up steep hillsides. A forty-minute train journey has never flown by so fast.


The train runs approximately every forty minutes and tickets cost as little as £3 each way.




West Highland Line – Fort William to Mallaig



(Main picture)


If you're a Harry Potter fan then the West Highland Line is for you, and more specifically, The Jacobite steam train in particular because this is the train that features in the movies as none other than the Hogwarts Express. Operating between Fort William and Mallaig in the Scottish Highlands, the uninterrupted views from the train are of lochs, glens, blankets of heather and mountains. Take a wee dram of Scotch along with you and toast the spectacular scenery as you cross the 21-arch Glenfinnan Viaduct.


The Jacobite Train runs from May to October and a return fare costs £34, available here.




Bernina Express – Davos to Tirano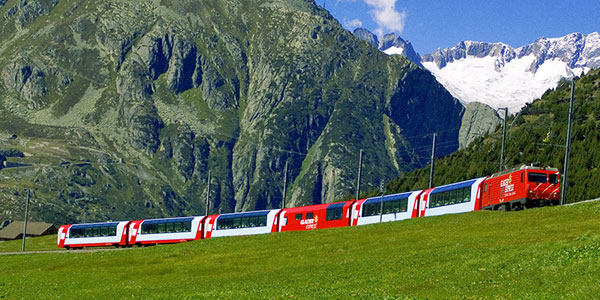 A fine alternative to the popular Glacier Express, the Bernina Express still runs between Switzerland and Italy but connects the great alpine town of Davos with Tirano. This train, with its snail's pace, alpine vistas, slow ascents and heart-in-mouth descents might just be our favourite. Taking in nearly 200 bridges and 50 tunnels the train crawls through the Alps offering you four hours of nature's finest work to feast your eyes on.


The cost of £40 for a single journey will prove some of the best money you will have ever spent.




Venice Simplon Orient Express – Venice to London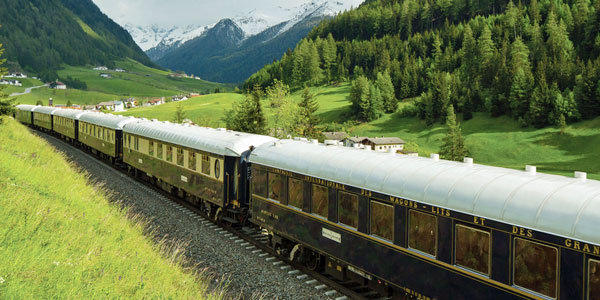 Call this one a bonus but despite the price we have to mention the Venice Simplon Orient Express. At a cool £2000, the two-day trip from London to Venice is a luxury fit for an oligarch. However, this is the best in luxury rail travel and if you get tired looking out at the Italian Dolomites then you can always soak up the regal 1920's glamour of the train's interiors. It's the kind of train that specifies that the chefs are French, a train that would likely hold Poirot on retainer in case anything went sour, a train where Champagne is quaffed like water.


Book tickets here.