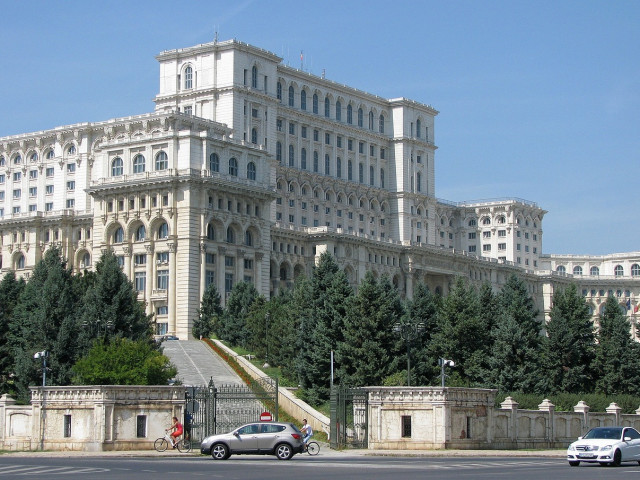 Introduction
When it comes to Romania, most people immediately think of Dracula which is rather unfair given the wealth of sights, cultre and landscapes that the country has to offer. Romania is modern but at the same time you'll discover places that seem untouched, with Saxon towns, palaces that remind one of Paris and remote villages where you'll see horse carts instead of cars. There are still many communist-style grey housing blocks, but Romania is generally an incredibly beautiful country; make sure you go before it enters the EU – the western influence will change things and it might take away some of the country's magic.
Places to go in Romania
History
Romania entered WWI in 1916 on the side of the Allies. In WWII, when Romania was losing land, General Ion Antonescu joined Hitler and sent 36,000 Roma and 40,000 Jews to Ausschwitz and other concentration camps. After changing sides, Romania declared war on Germany in 1944. The monarchy was abolished in 1947 and the Romanian Peoples' Republic was proclaimed.


An independent foreign policy was adopted in 1960; under two leaders: Gheorghe Gheorghiu-Dej from 1952 to 1965 and under Nicolae Ceausescu from 1965 to 1989. At the end of 1989, ethnic-Hungarian Father Laszlo Toekes prompted the Reformed church of Romania to remove Ceausescu from his post, who, in turn, tried to crush the rebellion with the help of troops. After more violence, Ceausescu and his wife were finally arrested and executed.


Romania's first democratic elections took place in 1990 since when the governments' big goal has been the country's integration with the EU and other international bodies. Romania joined NATO in 2004, and the EU approved Romania for membership in 2007.
Politics
Romania has a multi-party system in which parties must work together to form coalition governments which can make the political landscape rather fragmented.


The main political parties are: Social Democratic Party (Partidul Social Democrat, PSD) - centre-left; National Liberal Party (Partidul Na?ional Liberal, PNL) - centre-right; Democratic Party (Partidul Democrat, PD) - centre-right; Greater Romania Party (Partidul România Mare, PRM) - nationalist.
Geography
The country is made up of three different geographical regions; the Carpathian Mountains go through the centre of Romania, from the Ukraine and then they turn northwards. The Carpathian Mountains and the Transylvanian Alps almost encircle the central plain.


East of these mountains there is Europe's largest second largest delta region, where the Danube flows into the Black Sea.


The Prut River forms Romania's eastern border with Moldova, while the Danube River forms it's southern border with Bulgaria.
Economy
Before the 1960's, Romania's economy was mainly based on agriculture. Under the Communist government, industry became more important, especially manufacturing, mining, and construction. After the 1989 revolution, the new government loosened governmental control over the country's economy.


Natural gas and petroleum are Romania's most important mineral products. Bauxite, coal, copper, gold, iron ore, and several other metals and chemicals are also important. Food processing and the manufacture of clothing and shoes are among the top industries in Romania.


Bucharest is a major industrial center, although there are also others like Brasov, Cluj-Napoca, Ploiesti, and Timisoara which are less well-known outside of the country.