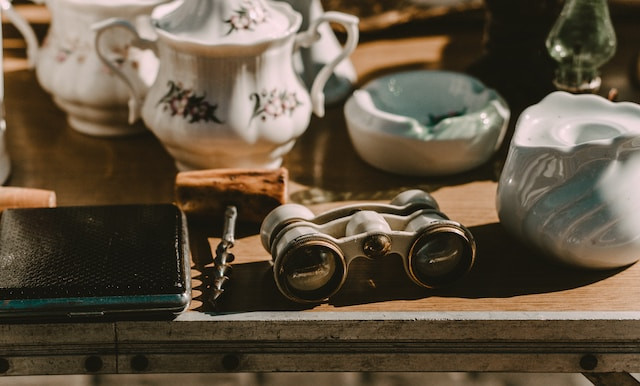 Europe's biggest flea market is known as Les Puces de Saint-Ouen, or the Saint-Ouen Flea Market, located in the northern suburbs of Paris, France. It is a sprawling market complex that attracts millions of visitors each year and is renowned for its vast selection of antiques, vintage items, collectibles, and unique treasures.

The Saint-Ouen Flea Market covers a massive area of approximately seven hectares and is divided into different sections and markets, each with its own character and specialty.

The main markets within the complex are:

Marché Vernaison: This market is one of the oldest and most famous sections of the Saint-Ouen Flea Market. It features a wide variety of antique furniture, vintage clothing, jewelry, and decorative items.

Marché Malik: This market specializes in furniture, decorative objects, and architectural salvage. It is a popular destination for those seeking unique and eclectic home decor items.

Marché Biron: Known for its high-end antiques and art, Marché Biron features a selection of antique furniture, paintings, sculptures, and other valuable collectibles.

Marché Dauphine: This market is a treasure trove for vintage enthusiasts. It offers a mix of vintage clothing, accessories, vinyl records, books, and other nostalgic items.

In addition to these main markets, there are numerous smaller stalls and shops scattered throughout the complex, offering a wide range of goods, from vintage clothing and accessories to antique books, ceramics, and more. The flea market attracts both professional dealers and casual vendors, creating a diverse and lively atmosphere.

The Saint-Ouen Flea Market is open on weekends, with Saturdays being the busiest day. It's advisable to arrive early to explore the market at a more relaxed pace and have a better chance of discovering unique finds. Remember to bring cash, as many vendors may not accept credit cards.

Visiting the Saint-Ouen Flea Market is not just about shopping; it's also an opportunity to immerse yourself in the vibrant atmosphere, soak in the rich history and culture, and experience the unique charm of one of Europe's largest and most renowned flea markets.