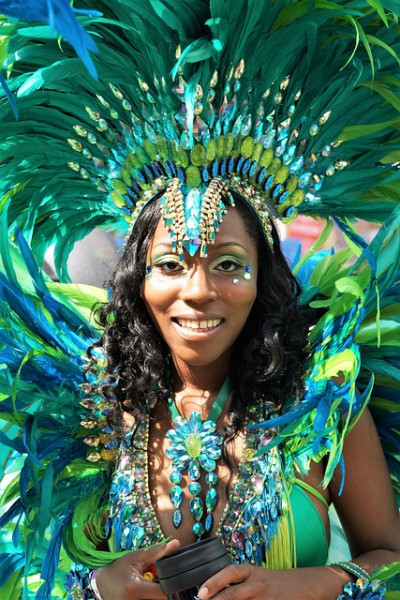 Notting Hill Carnival is an annual festival that takes place in the Notting Hill area of London, United Kingdom. It is one of the largest street festivals in Europe and is known for its vibrant and colorful celebration of Caribbean culture, music, and arts.

The roots of Notting Hill Carnival can be traced back to the 1950s when Caribbean immigrants, particularly those from Trinidad and Tobago, started organizing a celebration of their culture and traditions in response to racial tensions and to showcase their Caribbean heritage. Over the years, the event grew in size and popularity, evolving into the grand carnival we see today.

The carnival takes place over two days during the August Bank Holiday weekend, attracting millions of visitors from around the world. The streets of Notting Hill come alive with elaborate parades, vibrant costumes, lively music, and energetic dancing. Steel bands, calypso music, reggae, soca, and other Caribbean rhythms fill the air, creating a festive and joyful atmosphere.

The highlight of Notting Hill Carnival is the parade, which features dozens of colorful floats, costumed performers, and marching bands. Participants, often organized into different bands or groups, showcase their elaborate costumes, dance skills, and cultural expressions as they make their way through the streets. Spectators line the parade route, cheering and joining in the festivities.

In addition to the parade, there are numerous sound systems scattered throughout the carnival route, where DJs play a wide range of music, attracting revelers to dance and celebrate. Street food stalls offer a variety of Caribbean cuisine, allowing visitors to indulge in traditional dishes such as jerk chicken, curry goat, and plantain.

Notting Hill Carnival is not just a celebration of Caribbean culture but also a platform for social and cultural integration. It brings together people from diverse backgrounds, fostering unity, understanding, and appreciation of different cultures. It has become an iconic event that showcases London's multiculturalism and the vibrant contributions of the Caribbean community to the city's cultural fabric.