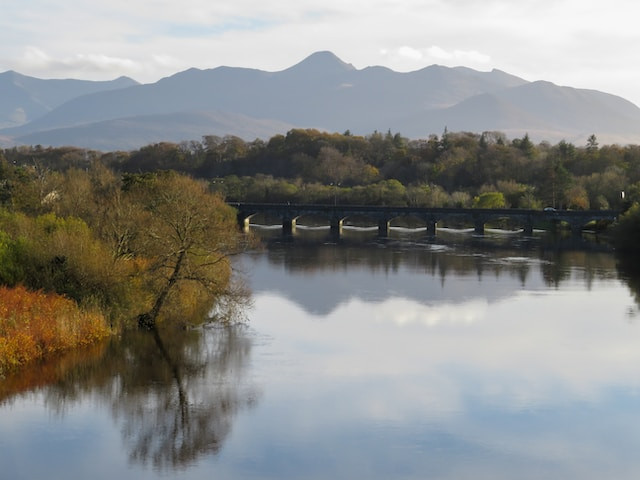 The Puck Fair is a unique and historic festival that takes place annually in the town of Killorglin, County Kerry, Ireland. It is one of the oldest fairs in Ireland and has been celebrated for over 400 years. The festival is a three-day event that attracts both locals and visitors from around the world.

The highlight of the Puck Fair is the crowning of the "King Puck," a wild male mountain goat. The goat is captured from the mountains surrounding Killorglin and is brought to the town center where he is ceremoniously crowned as the King. The crowning of the King Puck symbolizes the granting of sovereignty to the town for the duration of the fair.

Once crowned, the King Puck is placed on a high platform called the "Goat Stand" in the town square. He presides over the festivities throughout the duration of the fair. Visitors can gather around the Goat Stand to see the King Puck up close and take part in the celebratory atmosphere.

During the Puck Fair, the town of Killorglin comes alive with a variety of activities and entertainment. The streets are filled with colorful parades, traditional Irish music and dance performances, street vendors selling food and crafts, and amusement rides for children. The fair also hosts livestock shows, arts and crafts exhibitions, and traditional sports competitions.

One of the unique traditions of the Puck Fair is the "Scattering Day" on the final day of the festival. The King Puck is released back into the wild, marking the end of the fair and the return of normalcy to the town. The goat is led back to the mountains, accompanied by a procession of locals and visitors.

If you plan to attend the Puck Fair, it is advisable to check the official website or consult local tourism authorities for the most up-to-date information regarding the event schedule, specific activities, and entertainment lined up for the festival. The Puck Fair is a cherished tradition that brings people together to celebrate Irish culture, hospitality, and the unique charm of Killorglin.