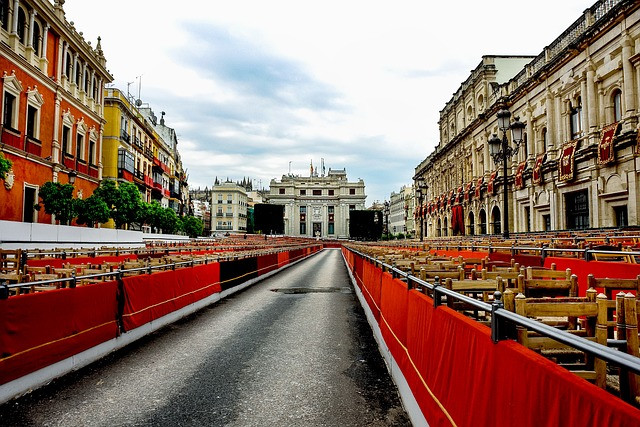 Semana Santa (Holy Week)
With traditions which can be traced back to the fourteenth century, Seville is proud to stage its annual Holy Week rites. These involve several spectacular processions over the eight days between Palm Sunday and Easter Sunday with intricately decorated floats made up of depictions and scenes from the Easter story passing through Seville's streets en route to the city's cathedral.

Huge crowds gather to watch the hooded members of many religious brotherhoods carrying the floats along the route. The processions culminate in the midnight display which hails the beginning of Good Friday. For this event crowds of over 1 million can gather to watch the slow and emotional procession as it passes through the streets through until dawn.